1. Afghan Hound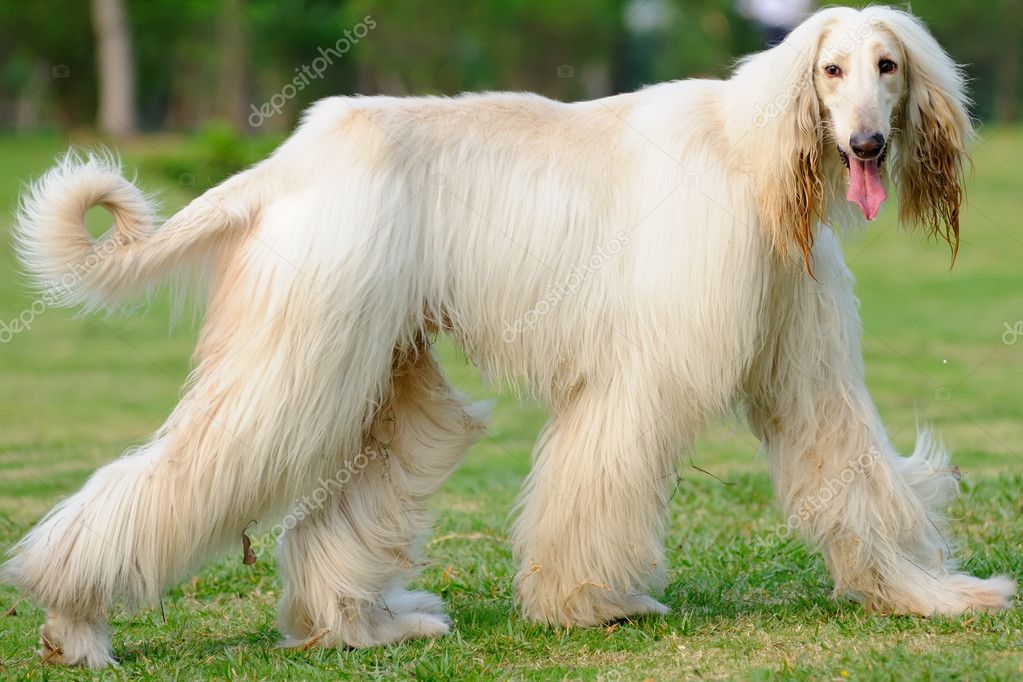 After loads of research, the Afghan Hound came up consistently as the world's dumbest dog. It's fascinating considering their regal appearance of flowing silky hair. Afghan Hounds have the reputation for being too stubborn to train. Many will give a blank expression when given a command, which pegs them as being considered 'air-headed'. Despite their lack of responses and inability to follow instructions, they are very affectionate pets to have (as well as being good hunters).
2. Basenji
Basenji is known as the "barkless dog" — for this medium-sized hunting breed yodels. Including the absence of a bark, this dog breed is very similar to cats. This involves grooming habits, being inquisitive, and stirring up trouble. The Basenji is universally known for being aloof . As a result, the dog may get slightly aggressive when approached by something or someone it's unfamiliar with. They will also lose interest quickly, so make sure to have short training sessions with a positive and rewarding atmosphere.
3. Bulldog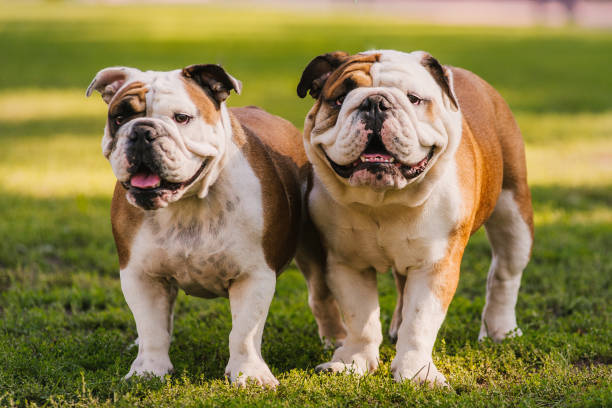 These poor, thick-headed dogs (literally and figuratively) are about as smart as they look. We all know bulldogs are mostly portrayed as a lazy dog that can be easily correlated to being slow minded. Simply put, bulldogs just don't want to follow orders or simple commands. They easily understand us — though instead want to slobber themselves into a nap. Not all hope is lost, however. With strict and regular training as puppies, you can enjoy a loyal, responsive, and active companion.
4. Chow Chow
Chow Chows are notorious for their big fluffy lion mane fur, bluish-black little tongues, teddy bear-like faces, and not doing what is asked of them. Known to be one of the most stubborn of dogs, Chow Chows struggle in obeying any repetitive commands. Chow Chows are known for also challenging its owner right from the jump. As such, a chain of command must be established from an early age. If not, you'll be left with a flippantly defiant dog.
5. Bloodhound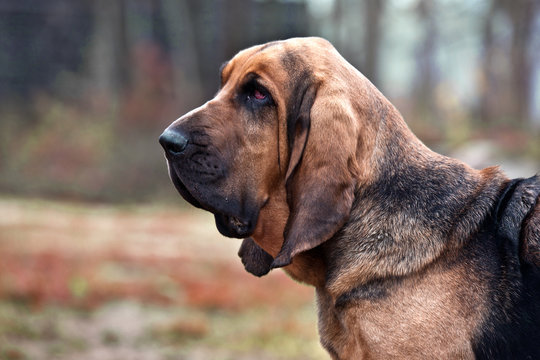 When we think of these dogs, personally my mind goes immediately to an obedient dog helping out his owner to hunt down a fox in the woods. This additional Disney view is not the case. Bloodhounds do have a great sense of smell, but will follow a scent only if they chose to. Bloodhounds are not very keen on following commands. Obedience training can be a huge challenge. Although they can be stubborn and independent, they are pack dogs who enjoy the company of other dogs or kids. Assuming they don't get too distracted, Bloodhounds have a nose that can track a scent for over 130 miles!
6. Pekinese
The Pekingese were bred to live in Chinese palaces around royalty with its serene manners, luscious hair, and enjoyment of being pampered. This does not guarantee that it is one of the smartest breeds out there. Due to its lineage, the Pekingese has a strong sense of self importance. They are also very independent. Pekingese can be equally as tough to train due to their stubbornness.
7. Beagle
This dog holds personal memories for me. I'd visit a childhood friend quite often. This friend owned five beagles. I'd instantly be greeted with loud howls whenever I walked through the front door. These dogs follow scents, not commands. From personal experience, beagles tend to only listen to you after the fifth or sixth order. Though these dogs are quite affectionate, they are hard-headed — particularly when the dog is compromised by a new and exciting smell.
8. Basset Hound
Much like our other hounds, the sad faced Basset Hound is also on the stubborn side. With that said, they are known for being of low intelligence due to how long it may take them to understand a command. As such, patience is key with these dogs. On top of being a slow responder, the Basset Hound can also get easily distracted or overwhelmed with their powerful hound nose. Basset Hounds may not be huge on affection, but they are very steadfast and loyal to their owners.
9. English Mastiff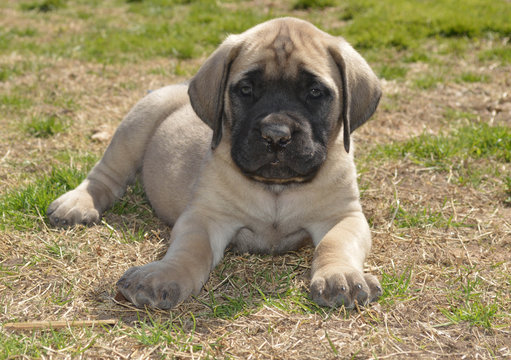 The English Mastiff were originally used in blood sports to fight other beasts such as (lions or bulls). Although they are a good-mannered family dog and are affectionate towards their owners, this breed is also troublesome. English Mastiffs are known to rarely trust anyone. When it comes to be given orders, they will only follow if they have some kind of respect for the one giving them. This goes without saying that they can be stubborn and difficult to train. The best way to expect their compliance is to hold consistent and short training sessions.
10. Shih Tzu
Shih Tzu — translated as "little lion" — are legendary dogs that have been bred for thousands of years in China. Often seen in Best in Show, these little toy dogs are known for their long coats and cheery disposition. Of course, being a cute and charming pup comes with the additional mischievous characteristic as well. Namely, they might just walk all over you if you let them. Shih Tzu's can be hard to housebreak. Consistency is the key to training these legendary dogs in order to become well behaved pets.
11. Bullmastiff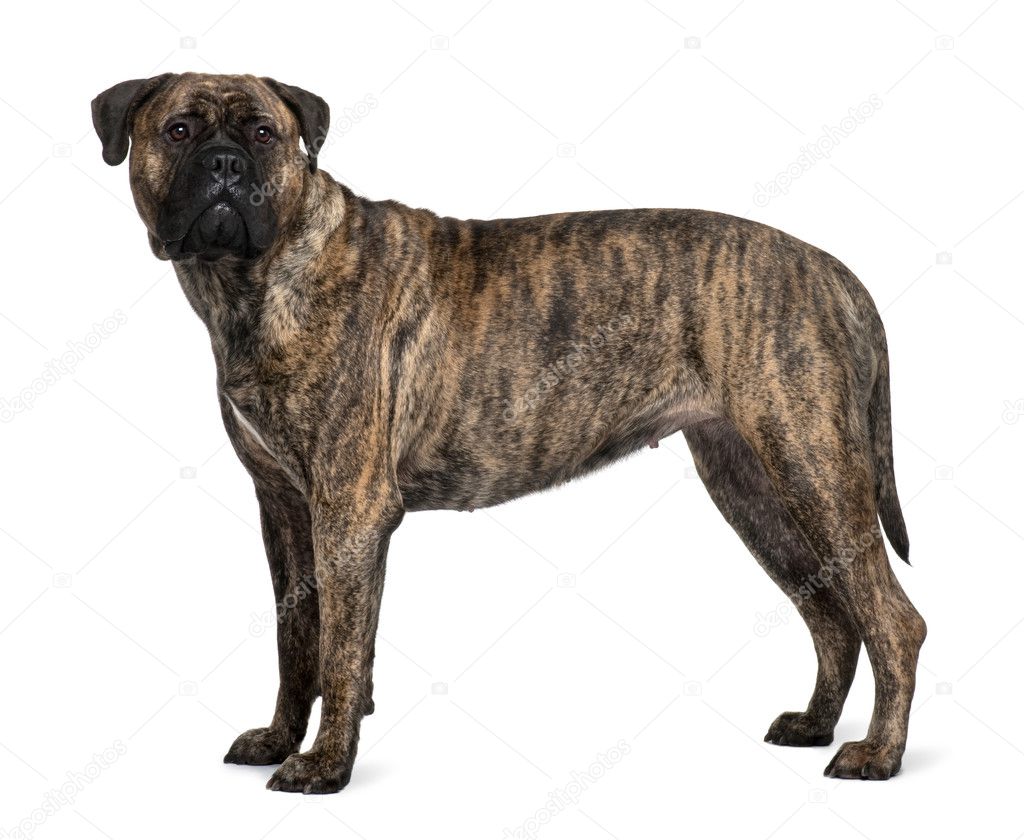 The Bullmastiff is known for being a gentle companion and a hard working dog in the field due to its muscular build. The dog is a hybrid between a bulldog and mastiff. Talk about a double-whammy — as both dogs appear within this list. Where they excel in being a great guard dog, they lack at being very obedient. They also can be quite stubborn as well. Not all is completely lost. If trained early with rules and routine, the Bullmastiff can grow up to be a great companion.
12. Lhasa Apso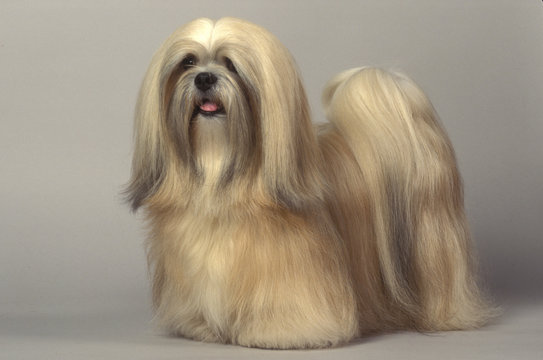 Out of all the dogs that I have researched, this breed holds the most interesting historical fact — particularly when taking into consideration what the dog looks like. The Lhasa Apso were once bred for the purpose of being guard dogs to Tibetan monks (due to their keen sense of hearing). They also have one of the longest life spans, averaging about 16 years. However, these animals are simply just silly dogs. They would rather run around and goof off than to listen to what you have to say to them. While they will be loyal to you, just don't expect them to follow along with any orders so easily.
13. Chihuahua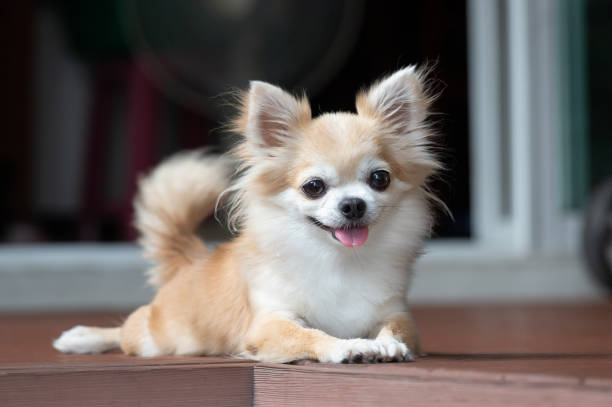 Honestly, these dogs are not my favorite. These little napoleon complex yappers made the list, but I'm personally surprised they are not higher up on the 'dumb' scale. Although they are easy to train due to being fast learners, their retention for these teachings don't always stick. Many of you may have experienced how they are also not big on pleasing people, and often do not pay attention to anyone's orders when they are in a barking fit. Also, if you are going to have this social delinquent as a pet, you might want to devote more time to potty training — for Chihuahua's are one of the most difficult to train urinating/pooping in a controlled area.
14. Bull Terrier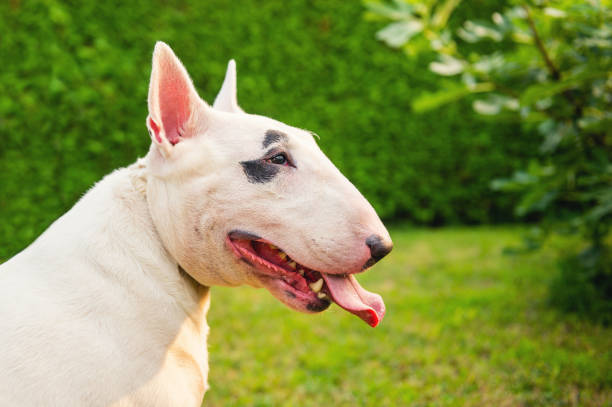 The Bull Terrier, better known as that mascot to Target, is not too different than others in the terrier family. They are always up for some play time, but can be the most mischievous of other dog breeds (if it's something fun to them they will do it). Highly known for their personalities, the Bull Terrier can be pretty stubborn with orders. This trait makes training vital for these high energy dogs.
15. Saint Bernard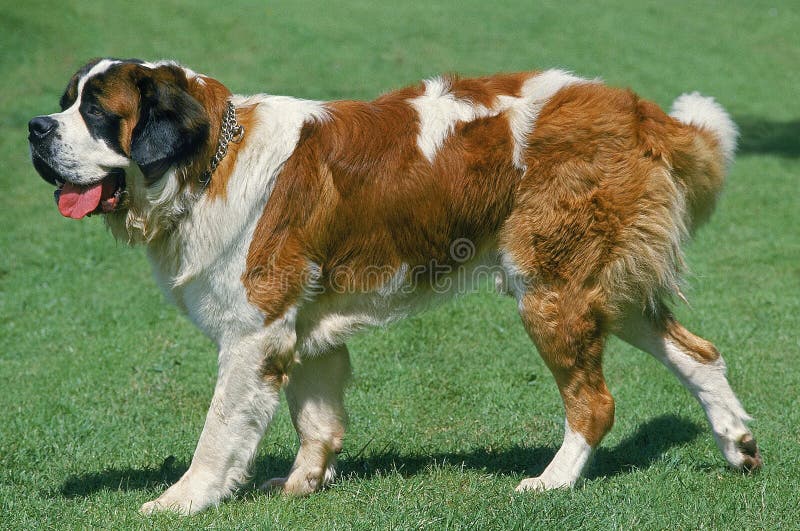 For those of us who were children of the 90's, our first introduction to this large fluffy dog was in the movie Beethoven. The film starred our furry friend the Saint Bernard (as well as the character Nana from Peter Pan). They are actually known for being Nanny dogs due to their inquisitive yet patient nature (particularly with rowdy young children). Yet, they are very low on obedience. It won't be easy for them to just follow orders (as shown in Beethoven). With their highly independent mentality, they can be a struggle to train.
16. Chinese Crested
A Chinese Crested is definitely one dog breed that you can pick out of a crowd. They're usually equipped with hairless bodies and spiky hairdos. They are as funny to look at as they are fun to have. However, these hairless pups are known for being hard to house train. Due to their need for routine, having any change in their day to day can cause them to act up.
17. Borzoi aka Russian Wolfhound
These aristocratic breeds are known for their elegant hair, calm nature, and being able to run at a speed up to 40 miles per hour! Like the continuing theme of this article and also like most hounds, Russian Wolfhounds refuse to obey commands. Closely relating to felines, they can be extremely stubborn to the point of having a superior personality. The breed doesn't see themselves as being a servant to their owner. This aspect feeds into their lack of response to their owners — causing them to make this list.
18. Great Pyrenees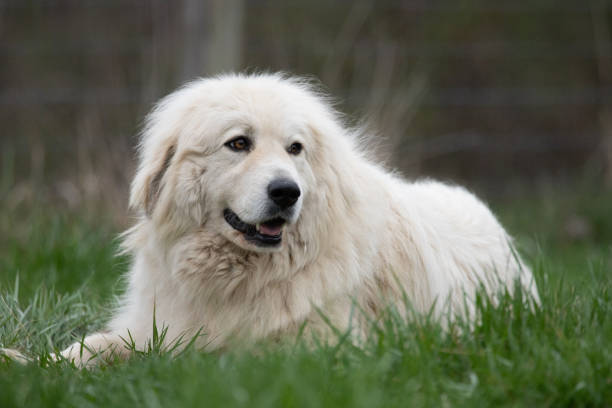 These little polar bear dogs are known primarily for having a powerful work ethic. They also help to prevent wolves from stealing sheep on mountain top farms. They are loyal guard dogs for family homes with their vigilant work. Yet, the Great Pyrenees can be difficult with their training and obedience at times. They get easily bored with the sitting, staying, or heeling acts. This causes them to have a slow response to orders.
19. Scottish Terrier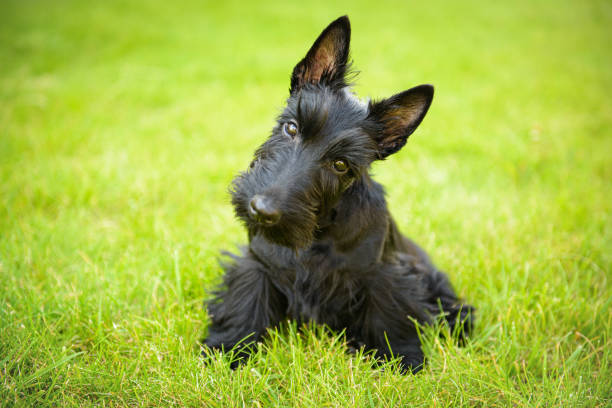 Another pooch familiar with the Disney screen, the Scottish Terrier is usually described as being a dignified pup due to their personalities being so similar to humans. Also like humans, they are significantly independent. As such, being able to follow orders does not come easily to these prissy pups. Their upper class attitude shows when they give off a sense that the demands given are more of an offer than anything else. Due to their persistent nature and hunting instinct, they can be excellent watch dogs when it comes to animals sneaking into your yard.
20. Old English Sheepdog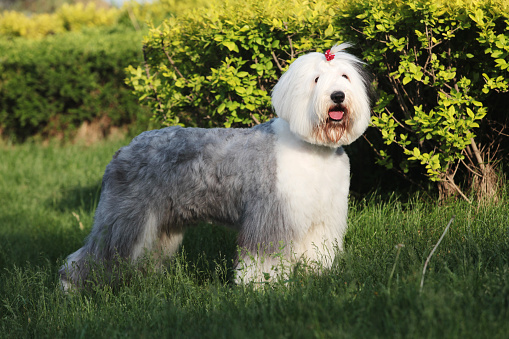 When we think of an Old English Sheepdog (myself included), we might immediately think of Max from The Little Mermaid (who was a loyal pup to his owner Prince Eric). While they are loyal and easy-going dogs with a relaxed nature about them, they are not known as being very easy in following rules. With their lack of obedience, they can have trouble training — and get bored easily with repetitive exercises.
21. Lakeland Terrier
The Lakeland Terrier, named after the Lake District in England, has been used by farmers to work in packs to fend off foxes from stealing their sheep. That being said, this breed can be easily mistaken for being unintelligent due to how mischievous they are. Mainly being stubborn, independent, and slightly aggressive to other small dogs if they are not socialized or given proper training. Although they can learn fast, they can get bored easily — and will not want to perform the same requests over and over.
22. Cavalier King Charles Spaniel
With a name like Cavalier King Charles Spaniel, you already know this dog was bred with British royal history in it. These purse pooches have a regal sense about them — and a temper to match with it. Although they can be sweet with children and other dogs, they can adapt to a homebody or physically active owner. However, it's the lack of intelligence that makes these dogs actually easy to train and obey.
23. Chinese Shar-Pei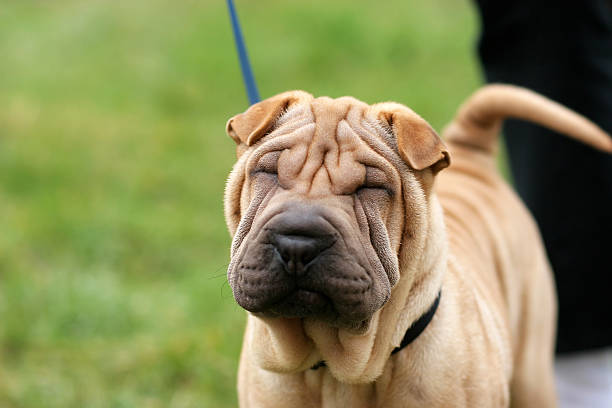 Shar-Pei translates as "Sand Skin". They have a reputation of being one of the best medium-sized watch dogs due to their strength and independence. A drawback is that they can be too independent at times. This aloofness can lead to aggression towards other people and their dogs. Early training as puppies (for early socialization purposes) will keep these too-smart-for-their-own-good dogs from acting out and disobeying.
24. Labradoodle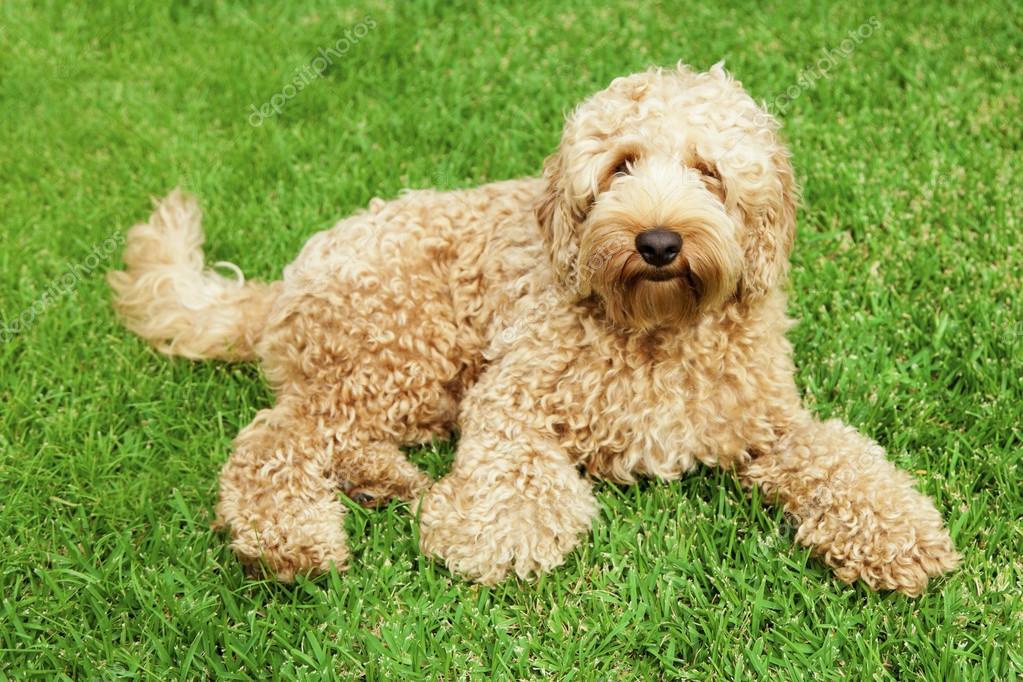 What's in a name? Literally the breeds that created this dog. The Labradoodle is a crossbreed of a Labrador Retriever and a Poodle, which are ironically very intelligent breeds. So why are they on this list? Well, despite being a very loving and kind animal, they didn't completely take on the best attributes from their parent breeds. Labradoodles tend to be a little slow in regards to following orders or maintaining focus. To make it simple, they just let their excitement get in the way of complying to anything. Luckily they aren't stubborn, so it might just take them a few extra tries to understand what's being taught to them.
25. Norfolk Terrier
This little rascal is the farthest thing from a lap dog despite looking like one. Norfolk Terriers are small, cute, feisty, confident, and adventurous (which of course gets them into trouble). Norfolk Terriers are both stubborn and difficult to train. They don't have much interest in doing what their owners instruct them to do. However, this breed does have a tendency to have real jealousy issues upon building a bond with its owner.